JUST DESIGN SELF PROMOTION
At the end of 2015, we asked ourselves how can we cut through the end-of-year
festive clutter with a seasonally-inspired gift that inspires and delights but also ties back
to the company's core principles of people-centric design, passion and innovative thinking.
We came up with the imaginative cracker, a play on traditional table decor.
As December approached, larger-than-life crackers arrived on client's desks.
Each opened with a genuine bang to reveal three unique gifts.
The first was a pair of laser-cut cardboard sunglasses (a twist on the traditional cracker crown that relates better to the Southern hemisphere's sunny festivities) reminding people that "you don't need eyes to see, what you need is vision."Next was a fortune cookie in the agency's signature yellow (replacing the traditional chocolate) and foretelling "your future is anything you can imagine it to be with Just Design." Last was a flat-packed, assemble-able stationary holder in the shape of the country's national animal – the Springbuck, which has a reindeer-esque quality but is uniquely local – accompanied by a yellow JD pencil and the words "write something worth reading or do something worth writing".
All of the elements were created out of natural card to be elegantly simple with highlights in the agency's signature black and yellow. Clients responded with enthusiastic joy. The gift served to showcase Just Design's unusual take on the ordinary, skill with packaging, and unbounded creativity. Overall it was an engaging, interactive and memorable way of thanking clients, evoking a smile, and keeping the agency top-of-mind.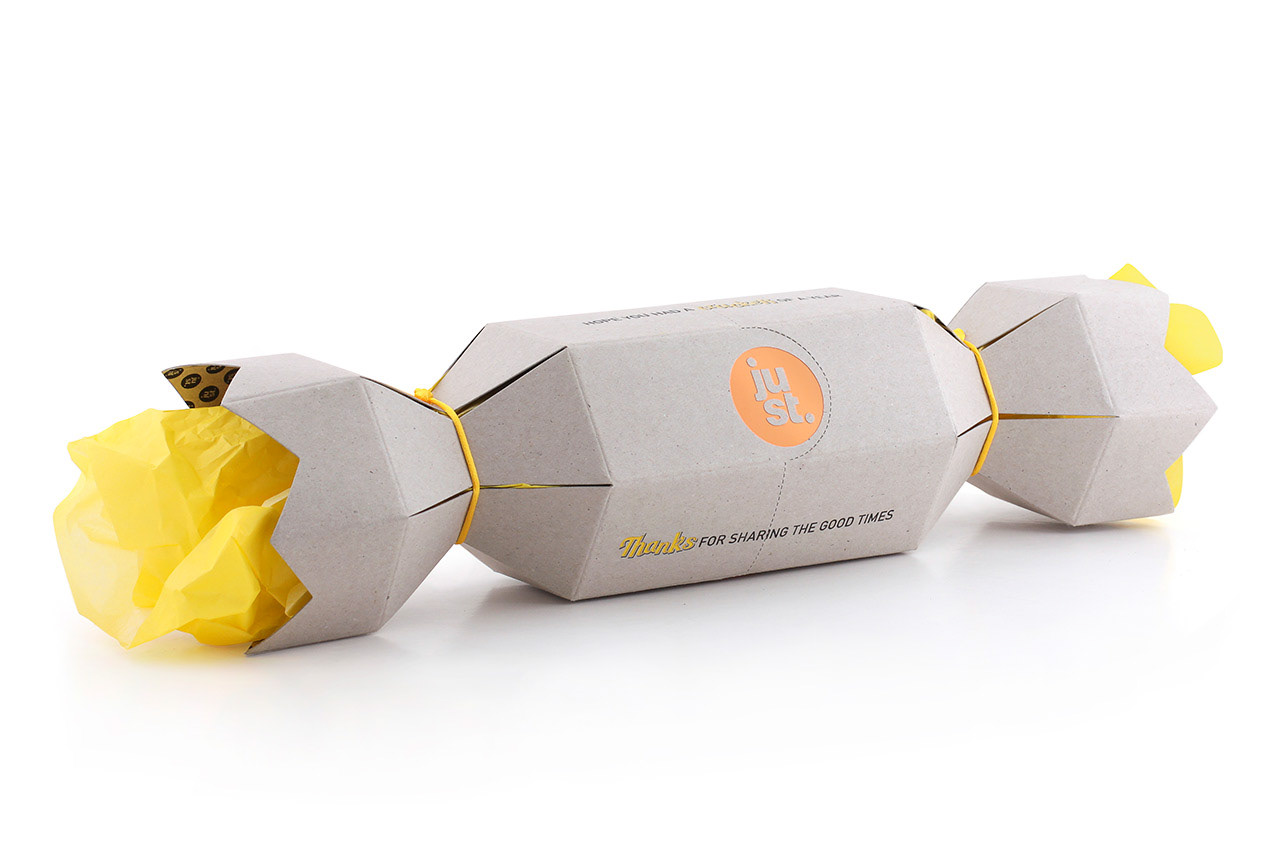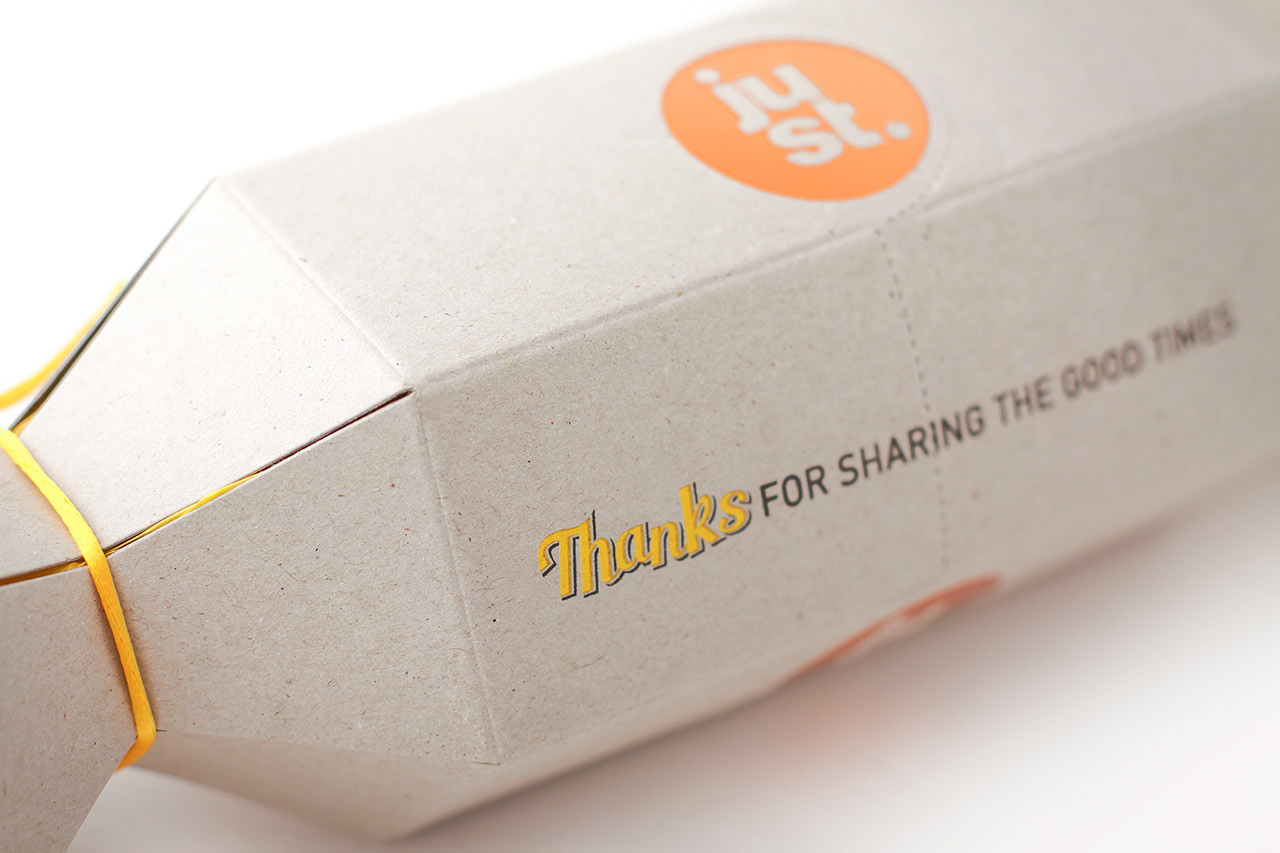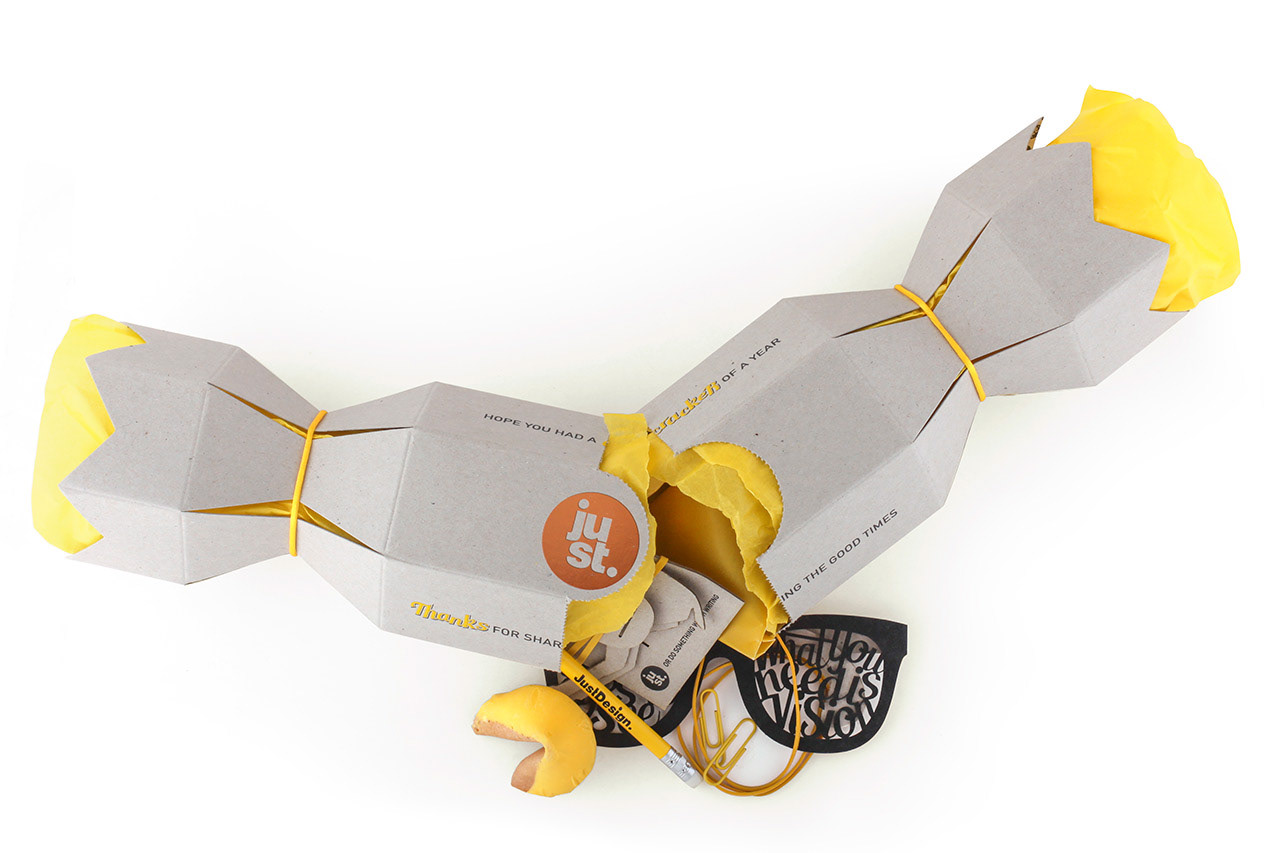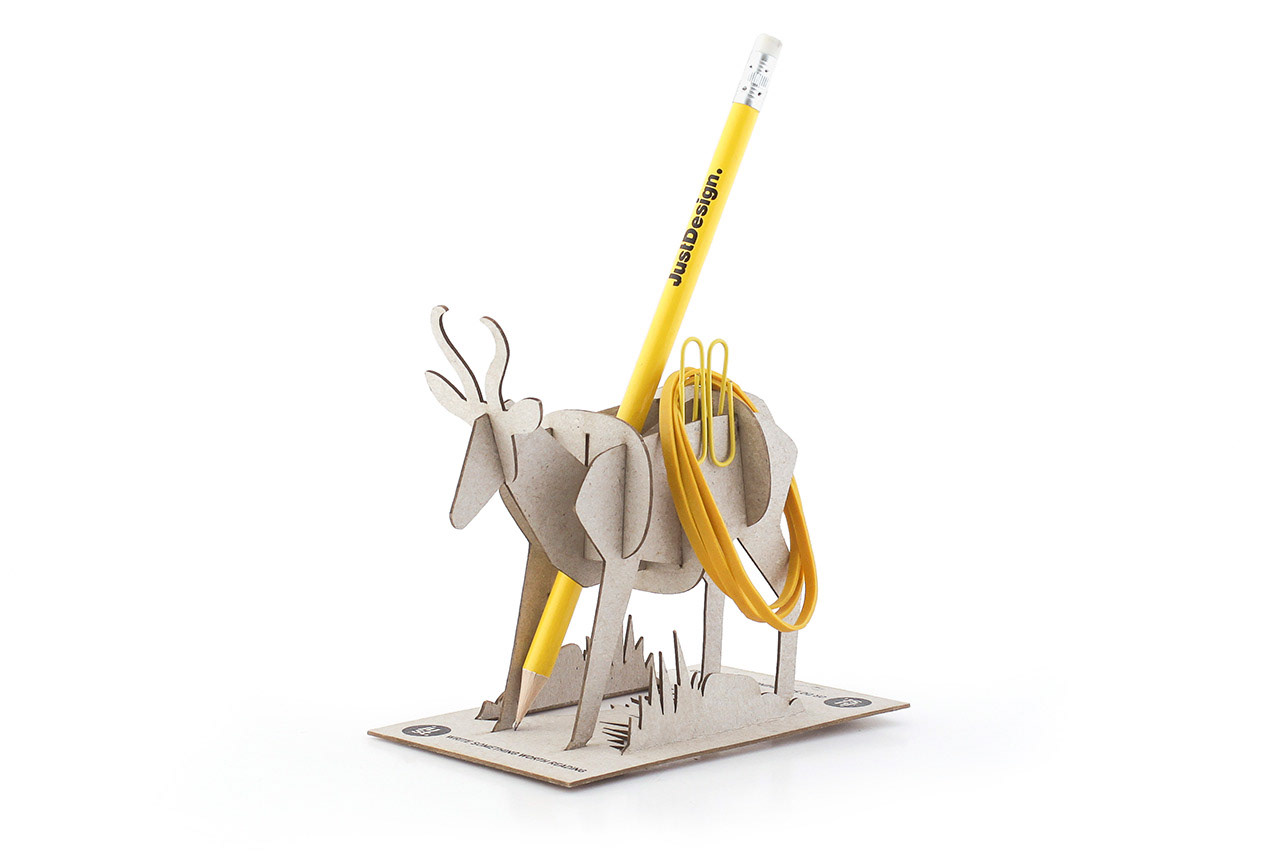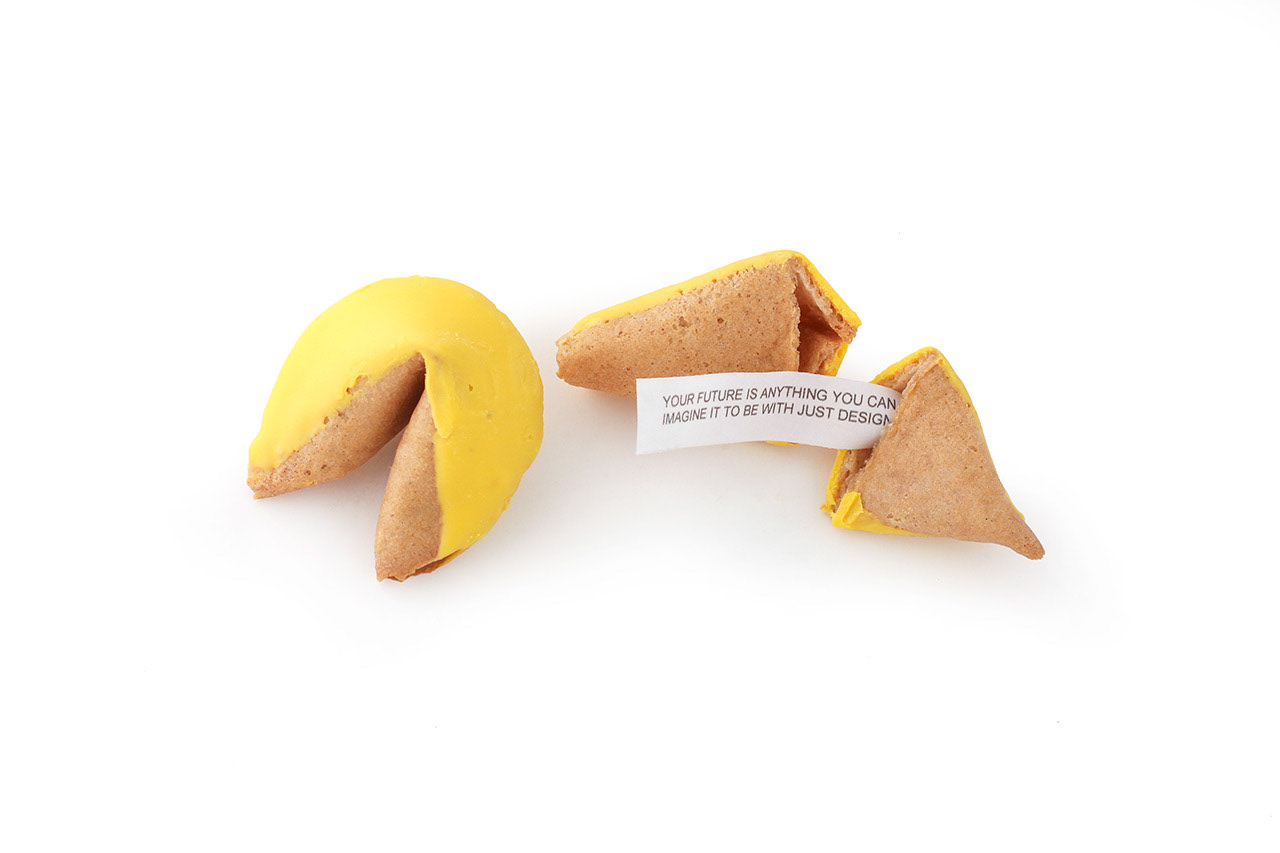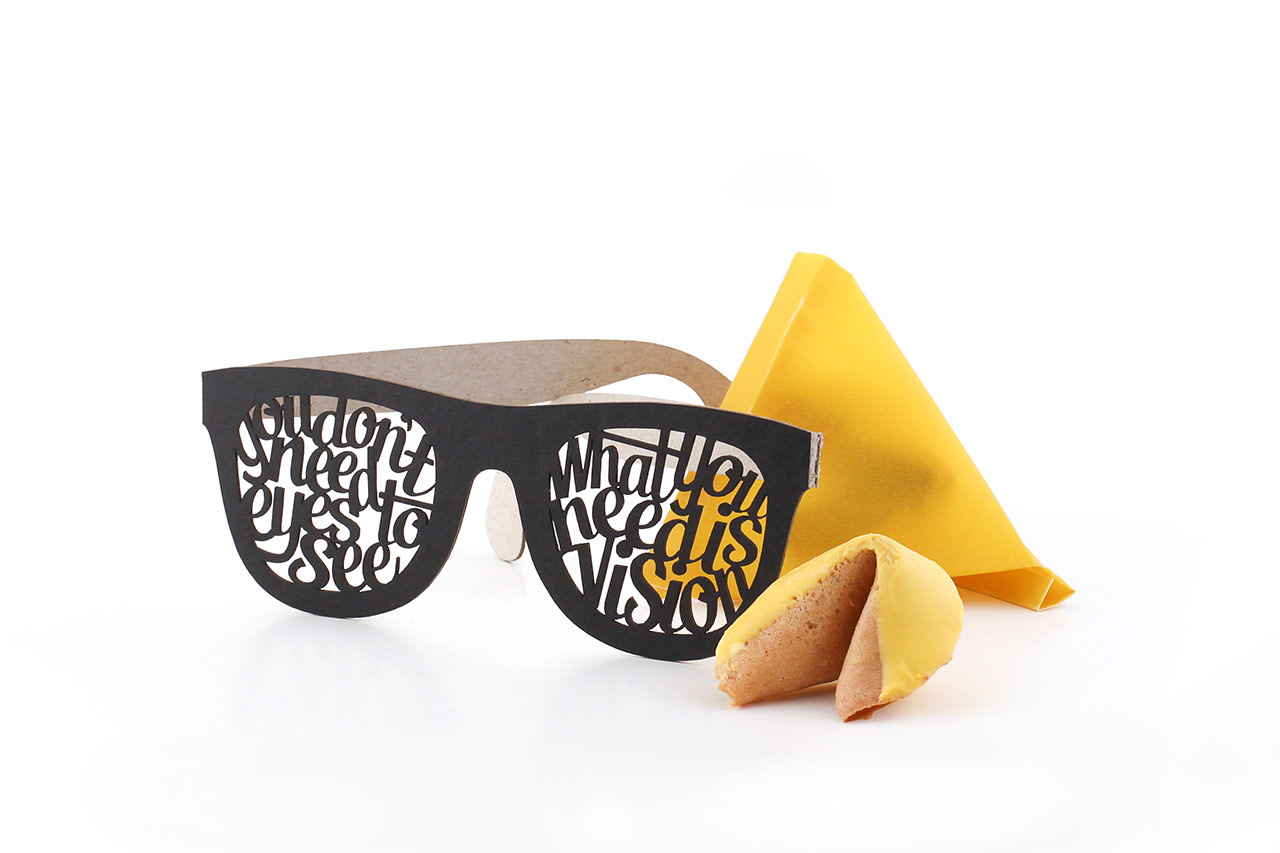 OTHER PROJECTS WE'VE WORKED ON