Nature's Source Muesli upgrade
Building on the strong circular structure we previously designed into the brand architecture, the aim was to improve longevity and strongly evolve the brand into the future. To do this, we retained and refined the key elements whilst improving the visual balance of the pack. Each tier was relooked to be made more engaging and distinguishable. 
From the bright colours used within the 'Crunch' range through to the richer more indulgent tones and golds used within the 'Luxury' range, consumers can now easily navigate through the tiers and choose a range based on their personal tastes. In addition to the graphical changes the brand also introduced a new re-sealable pack format. The new bag also features a sturdier base allowing the packs to stand proudly on shelf to showcase the new graphics.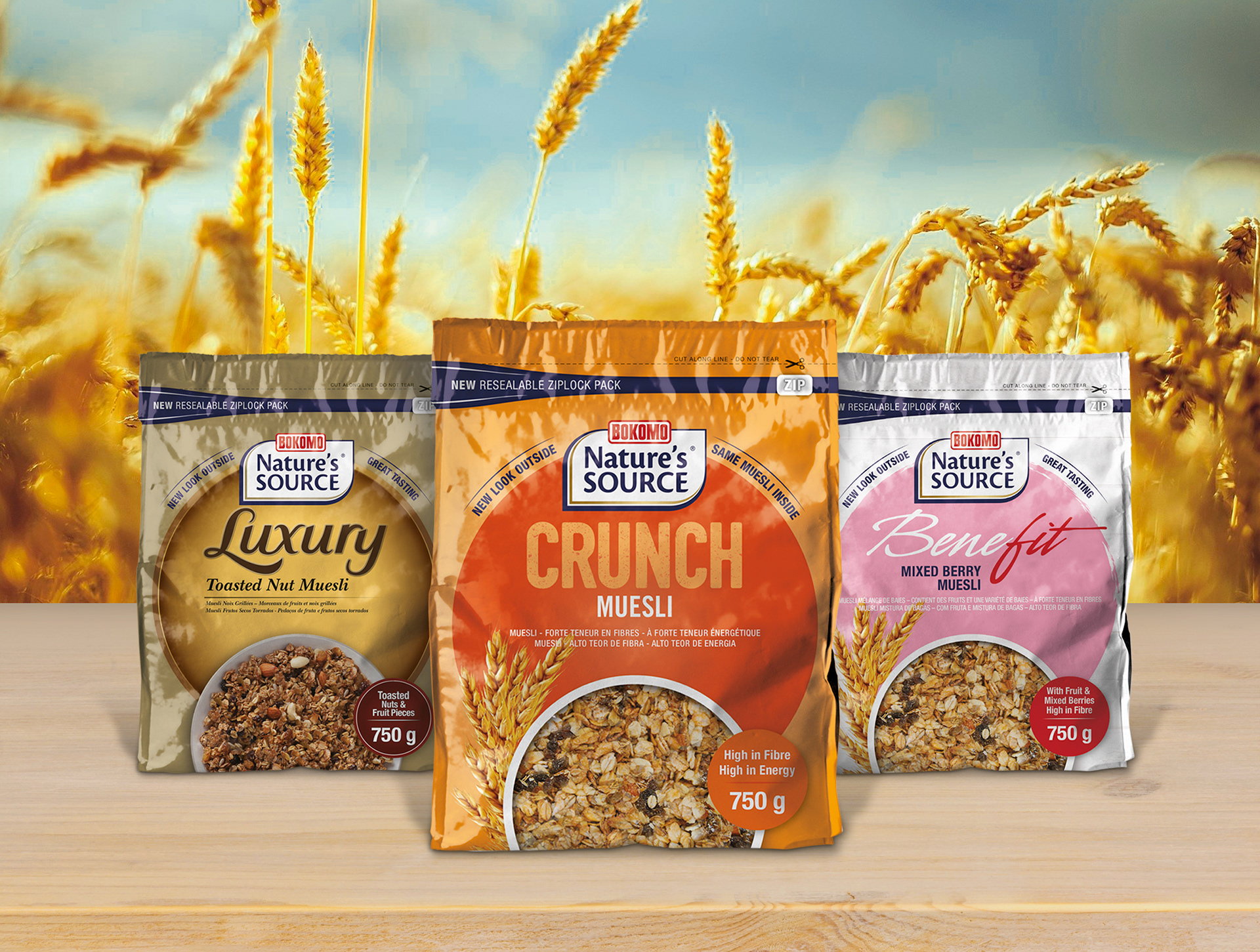 OTHER PROJECTS WE'VE WORKED ON