From building the first commercial whisky distillery in Africa to producing South Africa's first single malt, Three Ships Whisky has always defied convention by doing things differently. In celebration of this ethos, they just released the Three Ships 10-Year-Old Single Malt. The design job was two-fold: firstly to update the previously launched  single malt bottle and packaging and update 
it to be more premium, whilst differentiating it from the core range to ensure  its own standout personality. Secondly, bring the brand positioning of "pioneering spirit" to life in a manner suited to a flagship whisky.
A 10-Year-Old Single Malt with a 2005 age claim calls for top-tier status – this was achieved through a split label on the front; intricate label details such as embossing, foils and high-build; sophisticated materials such as premium uncoated paper; 
and owning the blue colour associated with high-end whiskies.
Honouring the passionate stewardship of Master Distiller, Andy Watts, who continually experiments with cask finishes and expressions. The drive to do things differently has enabled Three Ships to produce whiskies that have earned many firsts for 
the local whisky industry. The new limited edition 10-Year-Old matches this ambition inside and out.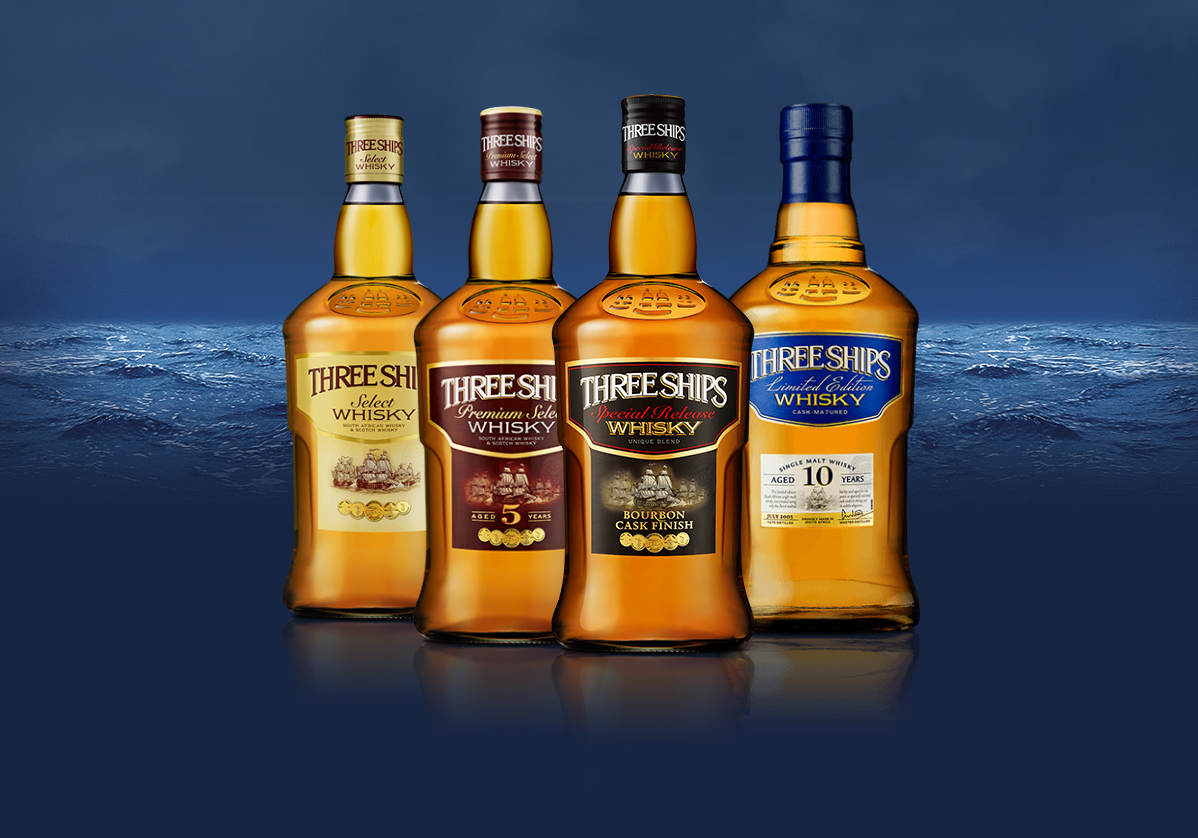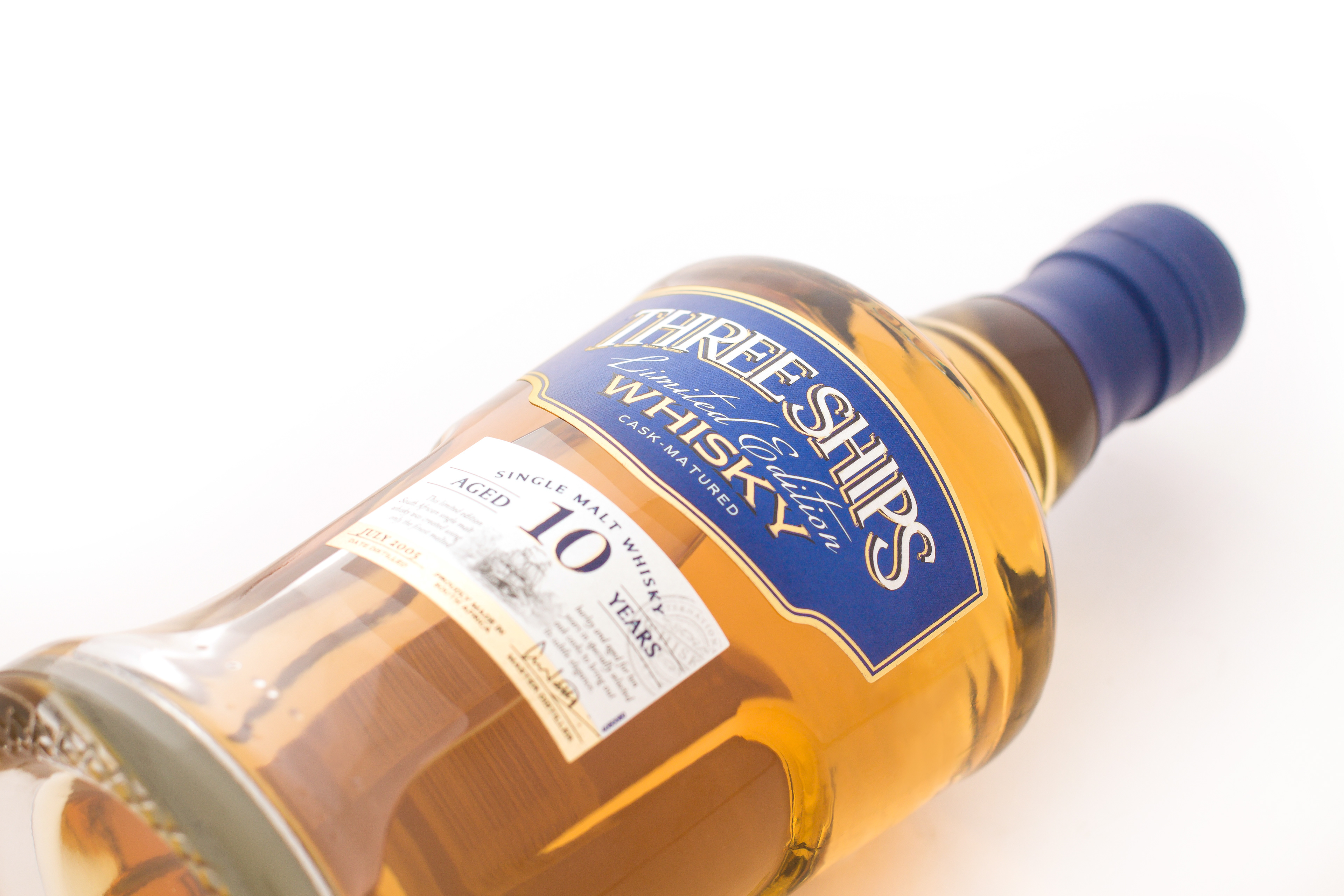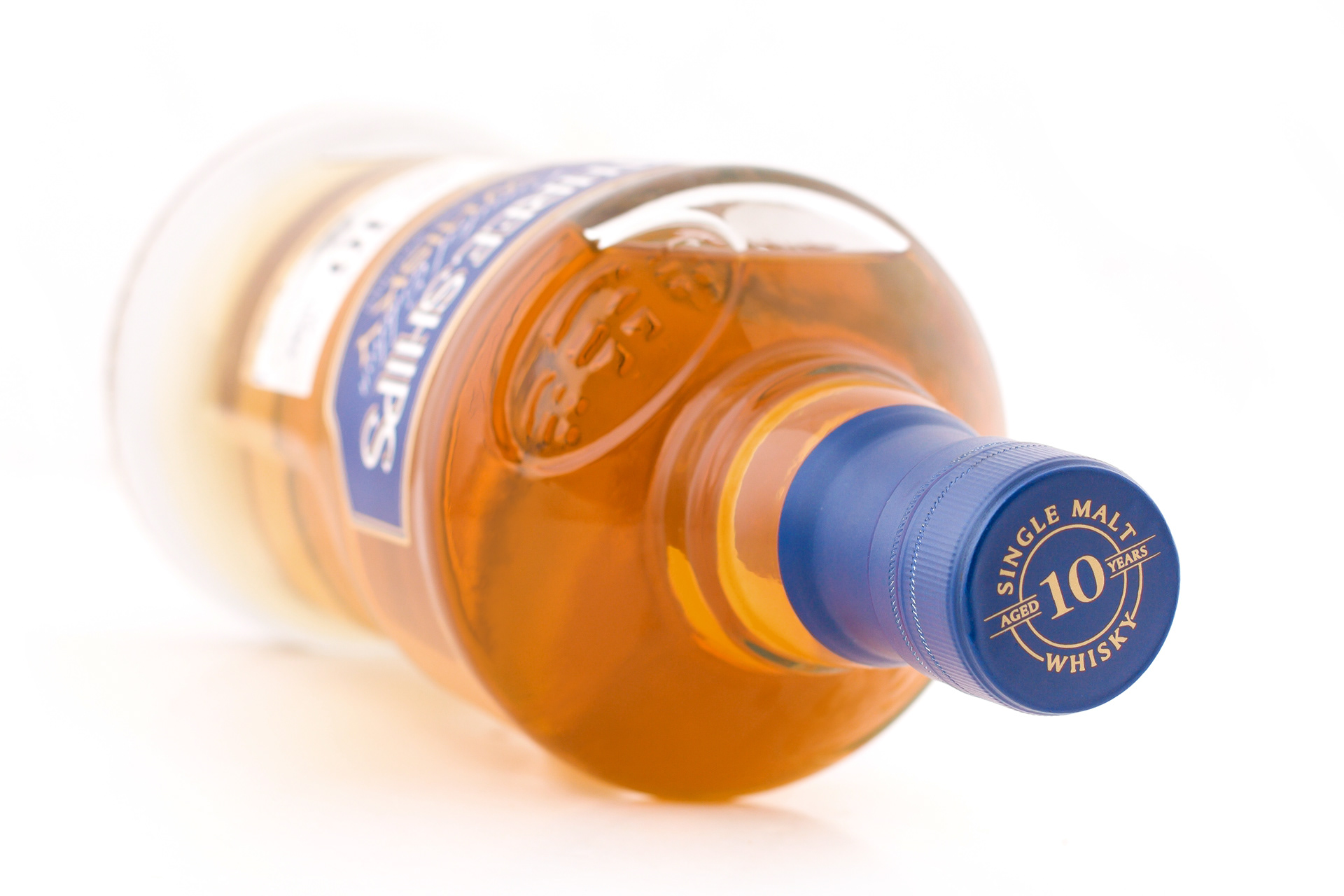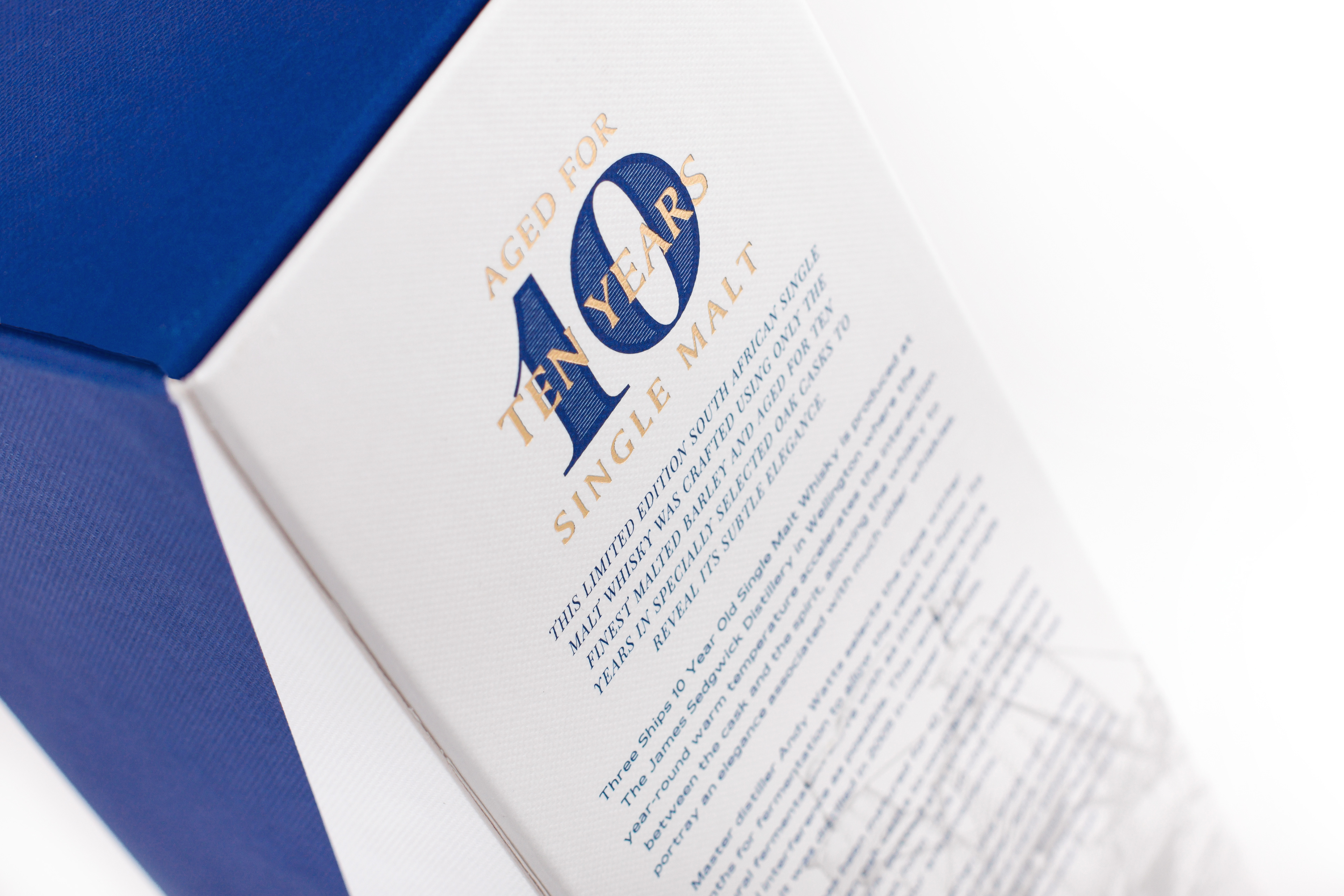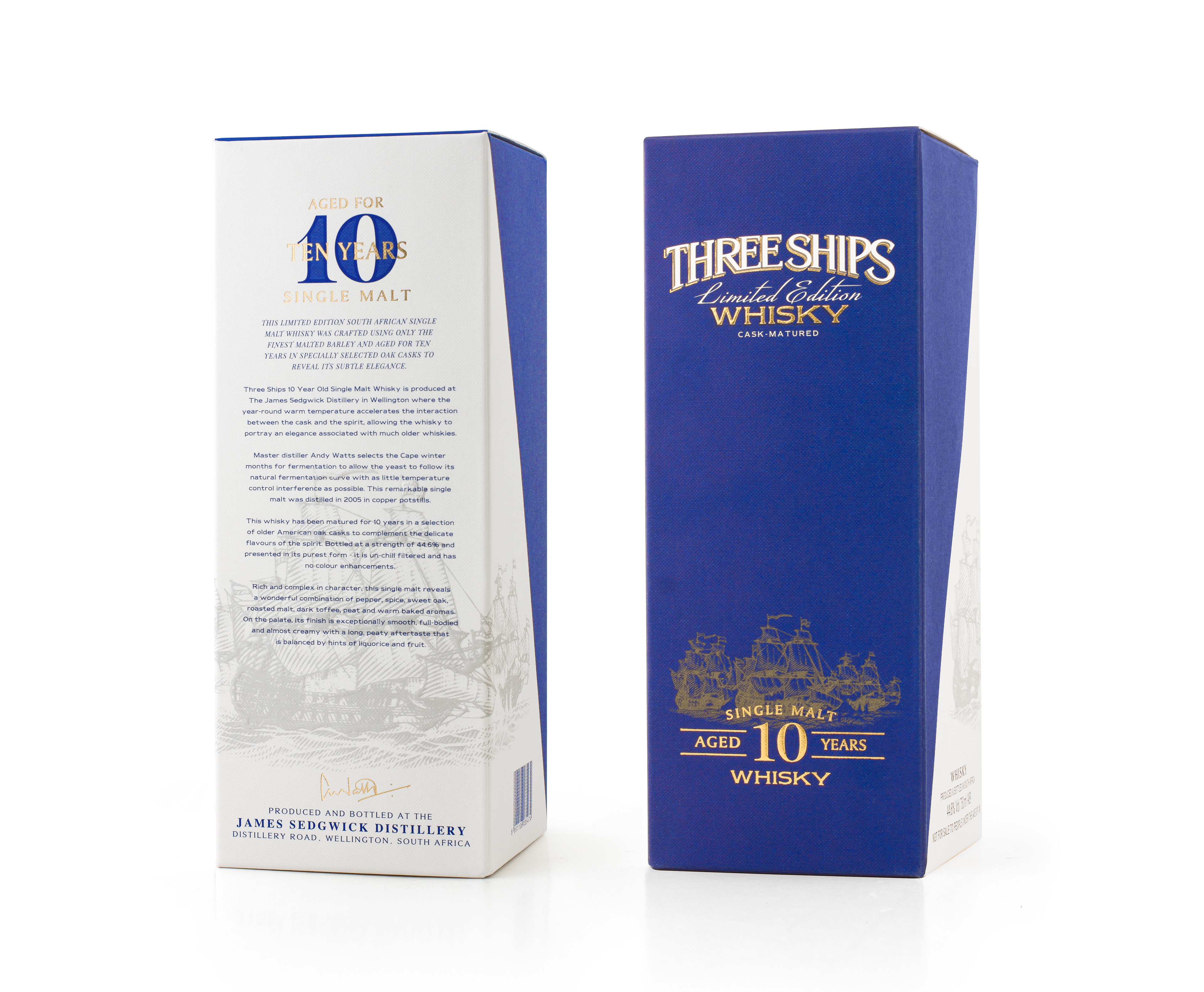 OTHER PROJECTS WE'VE WORKED ON